In a country famous across the world for its mouth-watering delicacy, it can be hard to pick a favourite. On top of that, if you are only visiting Tokyo for a short period of time, you may need to selectively pick and choose which food you would like to feast on.
If one of your picks happens to be the piping hot 'al dente' noodles, bathed in a rich broth, culminating into a fine bowl of ramen, you are in for a treat…
…especially if you choose one of the 3 Michelin star ramen restaurants in Tokyo, Japan.
Adored by practically everyone, it is not surprising to see that you can find three ramen restaurants in Tokyo that proudly holds a Michelin star each.
From foodies to casual admirers of the iconic dish, whether you plan on visiting or not, diving into what made their own specially crafted recipe stand out from the rest is something quite beautiful to behold.
Check out the 3 places you can eat Michelin Star Ramen in Tokyo, Japan:
1. Nakiryu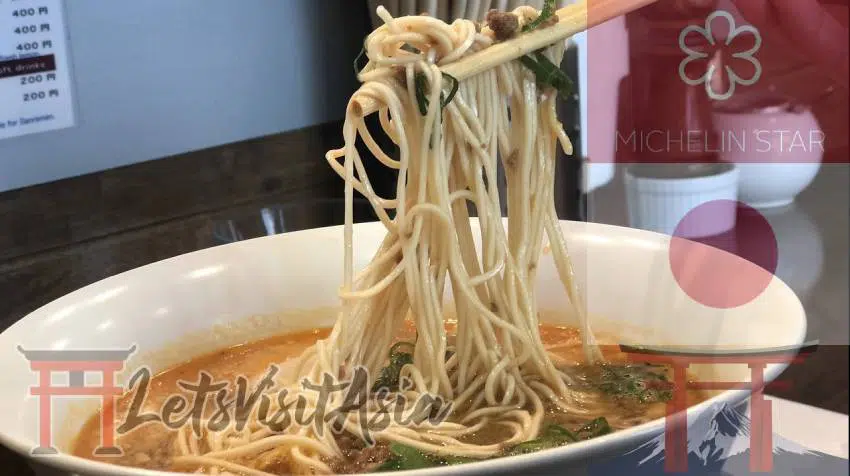 Proudly awarded a Michelin star back in 2017 for its signature 'tantanmen' ramen dish, this will be a 'hot' spot to tantalise your tastebuds and satisfy your stomach.
You can find the restaurant located in the neighbourhood of Ikebukuro in Toshima.
For those that don't know; 'Tantanmen' ramen is the Japanese version of the spicy Chinese 'Sichuan' noodle dish, popular with anyone that loves a kick in their bite.
Given the vast popularity due to the pedigree of holding a Michelin star, if you ever do visit, be sure to expect a queue and long waiting times especially for dinner. While it still we be expected to be waiting for a while before being able to enter the restaurant and get a seat, it is recommended to go for a bite during lunch hours.
Once you are nice and warm seated inside, you will be presented with the three different ramen flavour options that they have available. The most popular being the already mentioned 'tantanmen' ramen, with the others being 'shoyu' with a soy sauce-based broth, and 'shio' with a simple, clear, salt-based broth.
Each ramen dish can also be ordered in the 'tsukemen' style where the noodles, toppings, and broth are all presented separated. The advantage of ordering the ramen with all the ingredients separated, is that the texture and flavour of the noodles themselves are really able to shine as they are not softened by the broth.
For people that love an enjoyable firm texture with each mouthful of michelin star ramen in Tokyo, maybe trying it out in the 'tsukemen' style is for you! If you are hesitant on trying out this place because of the potentially long waiting times that can go up to around an hour and a half, you are in luck.
The restaurant has an exclusive collaboration with the convenience store chain '7-Eleven', where they sell an instant ramen version of their iconic 'tantanmen' ramen. Of course, it will not match the same quality and flavour as the actual restaurant using fresh ingredients, however it is the next best option.
2. Sobahouse Konjiki Hototogisu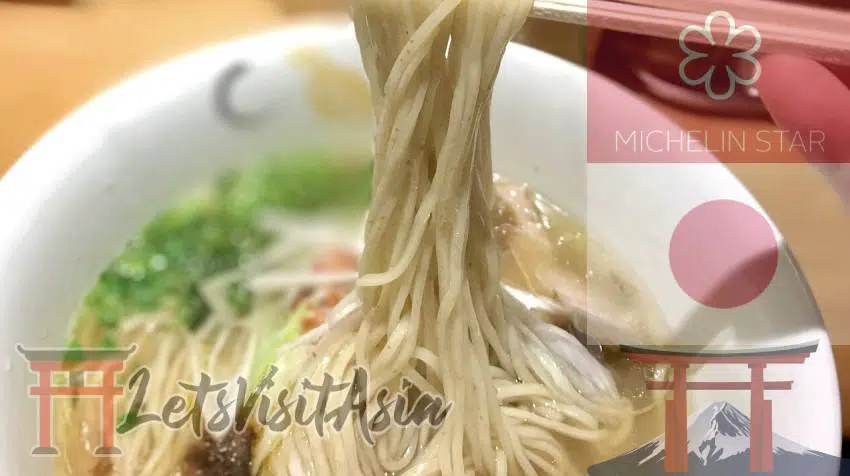 In the well-connected area of Shinjuku, through the quaint streets of Tokyo, your eyes will feast upon this charming little ramen shop. The most recent addition to the Michelin star ramen in Tokyo, Japan, restaurant list; Sobahouse Konjiki Hototogisu was able to join this exclusive club in 2018.
Offering two different flavours of ramen in the form of 'shoyu' and 'shio' the latter is the more popular and iconic version. The broth is distinctly flavoured using a mixture of clams, chicken, and bonito.
To top it off you can add their staple truffle oil on top, creating a perfect harmony in your mouth that will keep your tastebuds dancing till the end of the night. By keeping the broth and truffle oil separate, it avoids the broth from being overpowered by the truffle oil and instead keeps a subtle layer on top that fuses that flavours extremely well.
The fresh, thinly cut homemade noodles only elevate the excellence of this dish further, and with each firm bite you can do nothing but sit and take in the happiness.
While the restaurant used to operate with a vending machine system where you would order your meal from the machine and take the tickets inside, with its rapidly growing popularity comes a sudden burst of people visiting to try the highly recognised ramen.
This meant that there needed to change up the system a bit where now it operates like most other restaurants do, where you line up outside and wait to be seated.
Unsurprisingly, queues and waiting times are expected to be quite long, especially during peak hours, so be sure to head on down ahead of time to avoid any sort of disappointment.
3. Japanese Soba Noodles Tsuta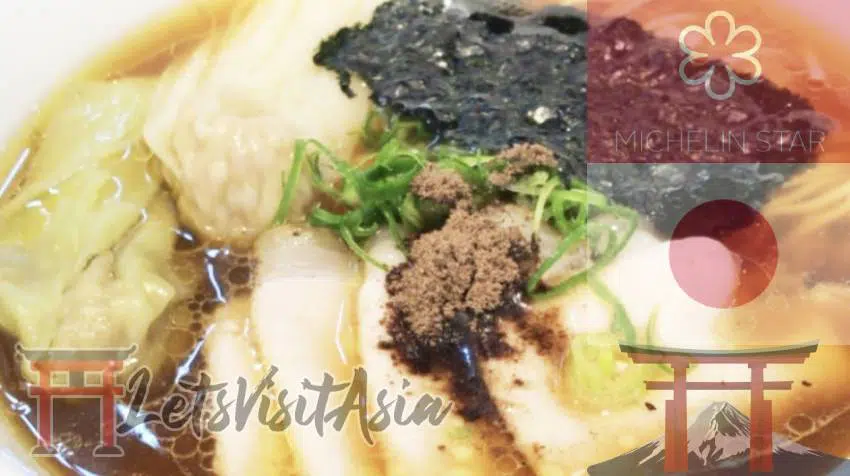 Claiming the status as the original and first ramen restaurant to receive a Michelin star in 2015 (not only Japan, but in the entire world) the ramen at this place is far from the ordinary bowl you may eat elsewhere.
Once nestled in the neighbourhood of Sugamo in Toshima, this quaint little ramen shop was pretty much exactly what you would picture when you think of one of those 'hidden gem' spots that do not catch your eye immediately, but once you experience the food they offer, it is like nothing else.
Their iconic dish that made them become a household name is the soy sauce-based 'shoyu' ramen flavour. Tsuta also offer the dish in a 'shio' flavour with the option of eating either in the 'tsukemen' style too.
Similar to the previous restaurant the broth is made up using the main ingredients of chicken, clam and other seafoods. The elegant dish is then finalised with Italian black truffle oil and black truffle sauce, enriching the already spectacular aroma.
Interestingly, the original location of the restaurant was closed in late 2019. However, Tsuta has since relocated to the Yoyogi-Uehara area in Shibuya into a much large size restaurant.
Tsuta has been operating since 2020 and comes with the huge advantage of a larger seating area which can accommodate for more than twenty people at a time. In contrast to the measly nine seats that they had in the previous location, it means that there is now a better chance for you to get your hands on some award winning Michelin star ramen in Tokyo, Japan.
---
*Read our full Review of Tsuta Tokyo if you're interested in reading more about the Michelin awarded ramen restaurant.
---
Other Related Posts: