Shinjuku is often considered the beating heart of Tokyo, thanks to its blend of new and old Japanese culture. More than that, it is also one of Tokyo's food hubs, with its biggest and best food being ramen.
The truth of it is: if a ramen chef can find success in Shinjuku, they're unstoppable. This means that competition is fierce in Shinjuku and there is no end to the high quality of ramen offered in this part of the city.
However, if you are looking for the very best ramen in Shinjuku, these ten restaurants are for you (not in any particular order). Each one offers something unique and delivers quality ramen time and time again.
Check them out!
Top 10 Ramen Restaurants in Shinjuku
10. Menya Syo (麺屋翔)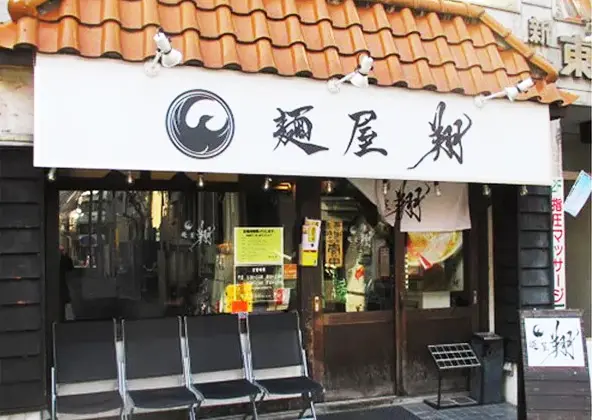 Best Chicken Shio Ramen in Shinjuku
This is a small chain of three restaurants specializing in refreshing chicken shio (salt) soup; salty chicken broth is always satisfying and the broth, made with four different salts, is their claim to fame.
At their cozy Shinjuku branch, hidden in a backstreet, the machine for ordering is at the entrance and includes English options.
Overall, this is a very western friendly restaurant and the staff speak English so you'll be inside and eating in no time. Just hand your ticket to the chef and wait for your freshly made order.
Several kinds of thick braised and smoked char sui are available to choose from and you'll also be able to add toppings like flavored egg and nori. Menya Syo (also known as Menya Sho) also serve their special miso ramen on Wednesdays which is not to be missed.
Menya Syo Details
Address: 7 Chome-22-34 Nishishinjuku, Shinjuku City, Tokyo 160-0023, Japan.
Opening Hours: 11am-3pm daily | 5pm-9pm (Satuday's and Sunday's), 6pm-10pm (Monday-Friday).
9. Menya Musashi (麺屋武蔵)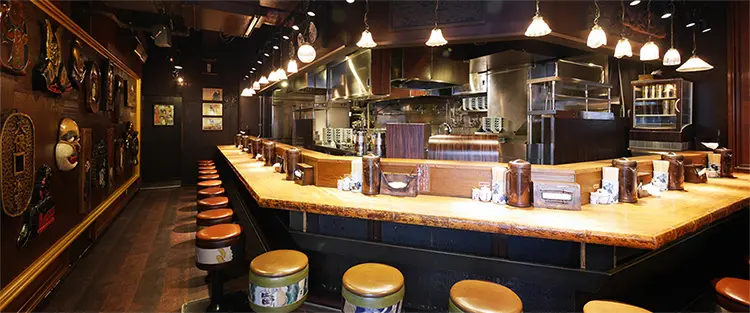 Best Vegan Ramen in Shinjuku
One of the most famous ramen chains in Tokyo. And for good reason.
It was one of the first ramen shops to combine animal and fish-based broths in the eighties and more recently was one of the first restaurants to offer high-quality vegan ramen on their menu.
Inspired by the samurai Miyamoto Musashi, there are hints of samurai history across the interior of their fifteen ramen houses including on the tableware and chef's uniforms. Orders are placed on the multi-lingual machine near the door and you simply wait in line until your turn. There you can select your ramen, noodle thickness, toppings, and drinks before handing in your ticket to the servers.
There you wait for your delicious bowl of ramen to be served. The classic Musashi Ramen is offered with shoyu (soy sauce) or miso broth plus thick char siu pork, nori seaweed, and a flavored egg.
Menya Musashi Details
Address: Japan, 〒160-0023 Tokyo, Shinjuku City, Nishishinjuku, 7 Chome−2−6 西新宿K-1ビル 1F.
Opening Hours: 11am-10:30pm daily (Monday-Sunday).
8. Ramen Gantetsu (ラーメン巌哲)
Best Shio Tsukemen in Shinjuku
Noodle lovers look no further because Ramen Gantestsu's noodles are always homemade and that right level of chewy and flavourful. With shoyu chicken broth options and their original shio seafood broth made with Shibi Maguro tuna, they deliver intense umami flavor with every bowl.
As they're near Waseda University, this ramen restaurant is popular with students and can often have a line outside. They do cater to English speakers, however, so you will be able to easily order from the machine at the door.
Toppings for your ramen include bamboo shoots, raw seaweed, and char siu. They also have a specials menu of limited edition ramens which change regularly garnering them a loyal following of customers.
Their original shio tsukemen is only available on Fridays and Saturday evenings so if you're around then, that's well worth dropping in for.
Ramen Gantetsu Details
Address: 1 Chome-10-4 Nishiwaseda, Shinjuku City, Tokyo 169-0051, Japan.
Opening Hours: 11am-2:30pm (Monday-Saturday) | 6pm-9pm (Monday-Saturday, closed on Sunday's).
7. Ebisoba Ichigen (えびそば一幻)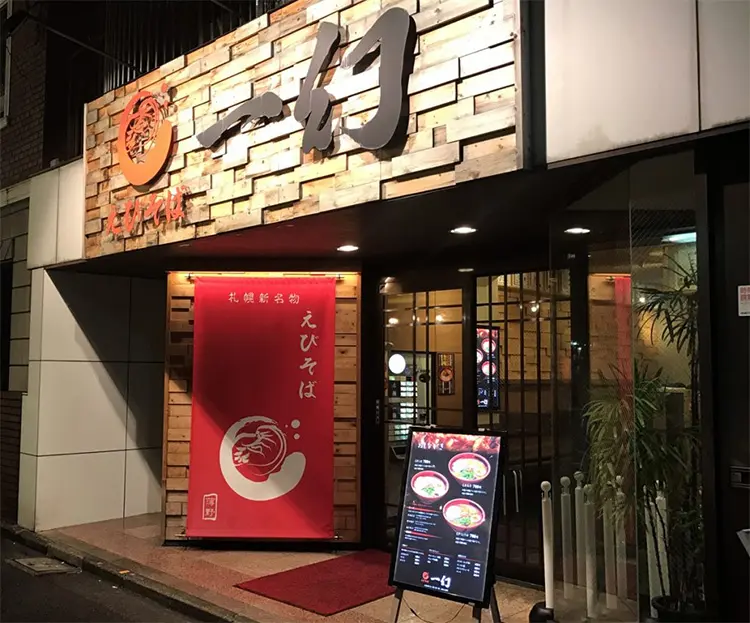 Best Shrimp Miso Ramen in Shinjuku
This famous ramen house from Sapporo, Hokkaido has two branches in Tokyo, including Shinjuku. It is perfect for those who want to avoid the pork broth used for most ramen bases or try something new as they are famous for their sweet shrimp broth.
More customizable than most bowls of ramen, you can choose the richness of the broth; whether you want soy, shio, or miso based broth, as well as noodle size. The lighter the richness you choose the more shrimpy flavor you will taste coming through as more pork flavoring is added to deepen the richness.
Your ramen will be topped with delicious char sui, flavored egg, and spring onions to finish. You can also order sides like onigiri rice balls and gyoza and dipping sauce which you will also find at the vending machine at the front of the store. With its simple wooden, cozy interior and moreish customizable dishes, this busy ramen house in Shinjuku will keep you coming back for more.
Ebisoba Ichigen Details
Address: Japan, 〒160-0023 Tokyo, Shinjuku City, Nishishinjuku, 7 Chome−8−2 福八ビル 1F.
Opening Hours: 11am-8om daily (Monday-Sunday).
6. Ichiran (一蘭)
Best Pork-Free Ramen in Shinjuku
Ichiran has long been one of the most popular restaurants to delve into Hakata style tonkotsu ramen. But due to popular demand they've decided to open a pork-free ramen restaurant in Shinjuku.
The broth here is made from chicken and is a deep, umami filled soup that compliments the thin noodles and toppings incredibly well.
One of the most popular toppings is the simmered beef which will sit alongside spring onion, egg, and a dollop of spicy sauce which ties the whole dish together. You'll be able to choose the hardness of your noodles, the level of spice, and the richness of the broth making this dish very much made for you.
Ichiran is also famous for its solo seating options meaning you can indulge in ramen alone without worrying.
Ichiran Shinjuku Details
Address: Japan, 〒160-0022 Tokyo, Shinjuku City, Shinjuku, 3 Chome−34−11 B1F・6F ピースビル.
Opening Hours: 24/7 (all day, everyday).
5. Ichijyoryu Ganko Ramen Souhonken (一条流がんこラーメン総本家)
The Ramen Fan Favorite Best Ramen Option in Shinjuku
A perfect restaurant for people looking for a more 'advanced' ramen experience. This is a proper local joint with genuine fans who visit multiple times a week; you will more than likely find a line there at any given time.
The ramen changes almost daily so you'll find gems like oyster ramen as well as classic broths.
One of their most popular dishes is the Gehin soup which blends pork and dried fish for an intense flavor that packs a punch. Definitely one for people who feel like they have tried every kind of ramen.
You can buy extra portions of noodles and extra-large servings of noodles if you're feeling hungry. Lashings of pork belly or char sui and an intensely flavored egg finish their ramen to perfection.
The restaurant is run by an elderly couple who don't speak a lot of English so this one may be difficult if you don't speak Japanese or aren't with someone who does. If you are looking for an extra special, never-the-same-flavor-twice bowl of ramen, this hidden gem is the place for you.
Ichijyoryu Ganko Ramen Souhonken Details
Address: Japan, 〒160-0006 Tokyo, Shinjuku City, 新宿区Funamachi, 4 Chome−1, メゾンド四谷.
Opening Hours: 

10am-2pm (Monday-Thursday)
Closed on Friday's
9am-12pm (Saturday-Sunday)
4. Tai Shio Soba Touka (鯛塩そば 灯花)
Best Fish Based Ramen in Shinjuku
This small restaurant majorly increased in popularity after being featured in the documentary Ramen Heads. This is very much a high-end ramen restaurant experience for affordable prices; everything about the eating experience here is done with care and quality.
Expertly folded ramen noodles are soaked in intense umami-flavored light shio and fish broth and topped with egg, tofu cake, yuzu rind, and char siu. This delicate ramen is refreshing and a perfect alternative to the heavier broth dishes that are common in Tokyo.
Tai Shio Soba Touka offer great sets such as the ramen with a rice and side bream side and plenty of extras you can add like menma (seasoned bamboo shoots) and extra noodles to soak up your leftover broth. This is a fantastic restaurant that you'll want to visit more than once – well deserving to be in our Best Ramen in Shinjuku list here.
Tai Shio Soba Touka Details
Address: Japan, 〒160-0006 Tokyo, Shinjuku City, Funamachi, 12−13 石原マンション 1F.
Opening Hours: 11am-11pm daily (Monday-Sunday).
3. Mutekiya (無敵家)
Best for Ramen, Gyoza and Beer in Shinjuku
What was originally a franchised spin-off from the Mutekiya ramen restaurant in Ikebukuro, Mutekiya Shinjuku now exists on its own terms; it's often celebrated by tourists for being the best ramen in Tokyo, not just Shinjuku.
This is a very subjective statement, of course, but time after time, visitor after visitor comes away from Mutekiya more satisfied than they do any other ramen joint in Tokyo. Mutekiya was also awarded as the "No 1 place in Toshima Ward, Tokyo", as well as "TripAdvisor's 2015 Certificate of Excellence Award", so it does have accreditations to back this up.
What has given Mutekiya this status? Maybe it is the wide variety of broths, each one a perfectly balanced blend of flavors, temperature, and texture.
Or maybe it is the satisfying combination of ramen, gyoza, and bottled beer available. Whatever it is, this ramen restaurant is a taste sensation and the place to go if you want to feel fully satisfied.
Mutekiya Details
Address: Japan, 〒171-0022 Tokyo, Toshima City, Minamiikebukuro, 1 Chome−17−1 崎本ビル1F.
Opening Hours: 10:30am-8pm daily (Monday-Sunday).
2. Ramen Hayashida (らぁ麺 はやし田)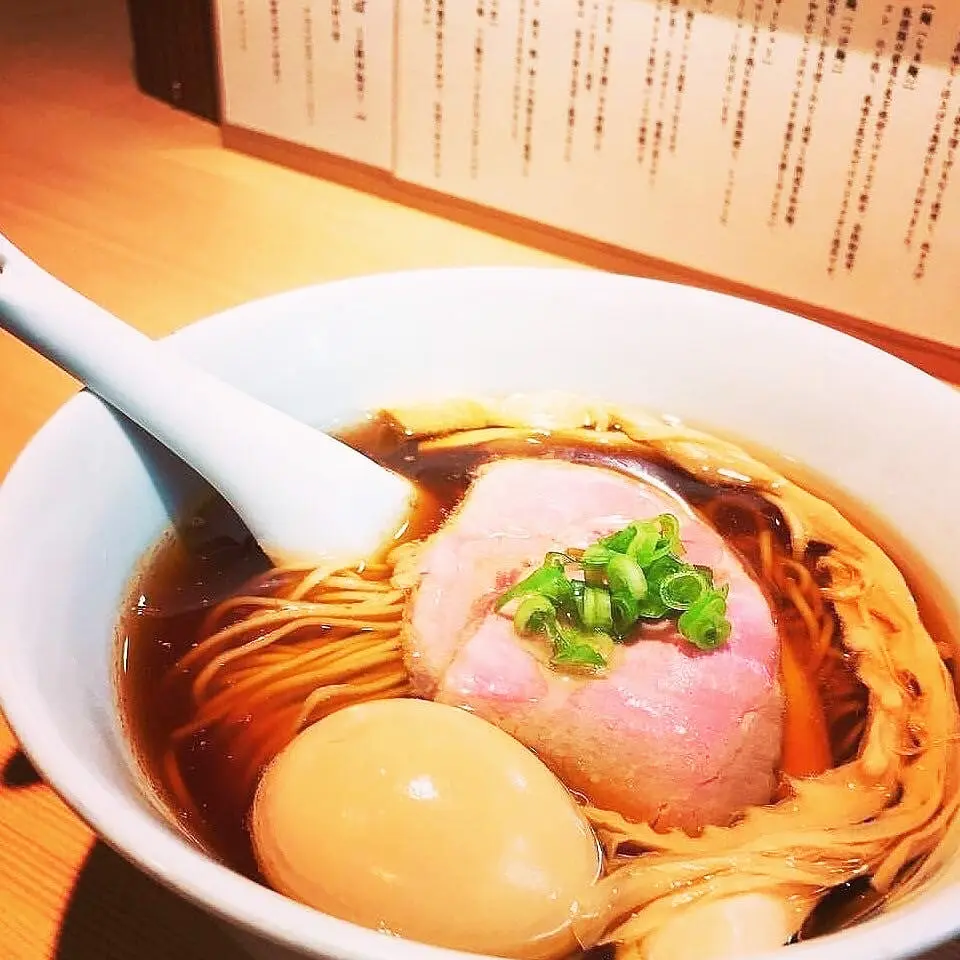 Best Duck and Sea Bass Ramen in Shinjuku
The most popular base for most ramen bowls is pork. But Ramen Hayashida has managed to stand out in a very crowded and even more fiercely competitive Shinjuku market by offering outstanding chicken and duck ramen bowls. And even an original ramen recipe made from sea bass.
Ramen Hayashida is open every single day of the week, meaning you really don't have to think too hard or worry at all if you are suddenly hit with a craving for the best duck ramen in Tokyo.
Everything served up at this outstanding restaurant is cooked to perfection. Consider the fact that it has only been open since 2017 and has already made a name for itself in such a competitive part of the city.
Shinjuku is ramen central and Ramen Hayashida has managed to stand tall in a busy crowd because of its originality and its consistently high quality. If you are looking for a unique approach to ramen, you'll find it here.
Definitely try the nodoguro (sea bass ramen).
Ramen Hayashida Details
Address: Japan, 〒160-0022 Tokyo, Shinjuku City, Shinjuku, 3 Chome−33−15-1F 新宿ペガサス館.
Opening Hours: 11am-4pm | 6pm-10pm daily (Monday-Sunday).
1. Ramen Yamaguchi (らぁ麺やまぐち)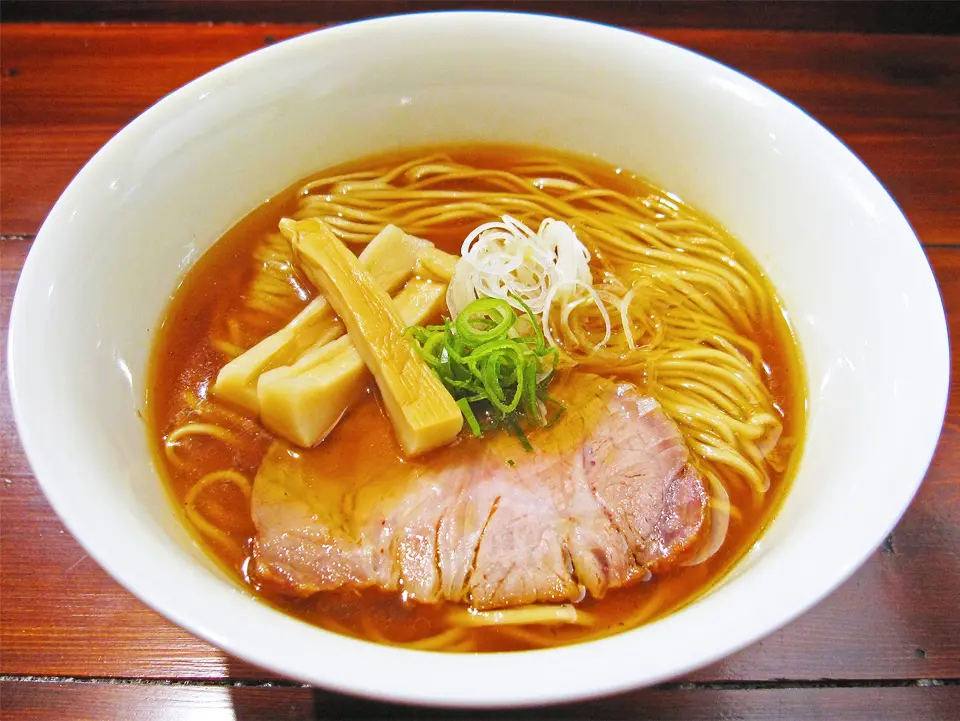 Best Trendy Ramen in Shinjuku
Like all foods, ramen goes through popularity trends. And Ramen Yamaguchi has proven itself particularly popular in recent years thanks to its outstanding chicken broth ramen, a trendy kind of ramen right now.
The eggs served with this particular bowl of tori (chicken) ramen add so much flavor and texture to the bowl and the overall experience, especially considering how chicken can often be far dryer than pork.
The chef at Ramen Yamaguchi knows exactly how to handle chicken, though, and how to blend it with other ingredients (such as the aforementioned egg) to make sure everything is balanced, succulent, and divine.
If you are not a fan of pork, you prefer your ramen to have less fat, and you're a lover of chicken meat, Ramen Yamaguchi is definitely the Shinjuku ramen restaurant for you.
Ramen Yamaguchi Details
Address: 3 Chome-13-4 Nishiwaseda, Shinjuku City, Tokyo 169-0051, Japan.
Opening Hours: 

11:30am-9pm (Tuesday-Saturday)
Closed on Monday's
Conclusion
Given how much variety there is between these ten Shinjuku ramen restaurants, there is enough of a reason here to visit each and every one.
Between them, these ten ramen restaurants offer the pinnacle, as well as an enormous breadth of style, of ramen in Tokyo. These are the best of the best.
Related Post: