If you're reading this article, you're most likely living in Singapore, thinking of going on Holiday/planning a business trip, or simply visiting a friend.
Whatever the reason, you want to find out where to get sleeping pills in Singapore.
Well, you're in the right place. Because I'll tell you exactly how to you can get sleeping pills while in this beautiful country in Asia.
Can I Get Sleeping Pills Over-The-Counter in Singapore?
First of all, let me answer the question of whether you can simply walk into a pharmacy or convenience store to get sleeping pills in Singapore. Unfortunately, it's bad news for those wanting sleeping pills classed as medication in the Asian country.
This is because sleeping pills are only available by prescription in Singapore. So you'll have to go to see a GP or doctor to write you a prescription while in Singapore to obtain medical class sleeping pills.
However, there is still hope for those wanting help getting a good nights sleep.
Where to Get Sleeping Pills in Singapore: My Top Recommendation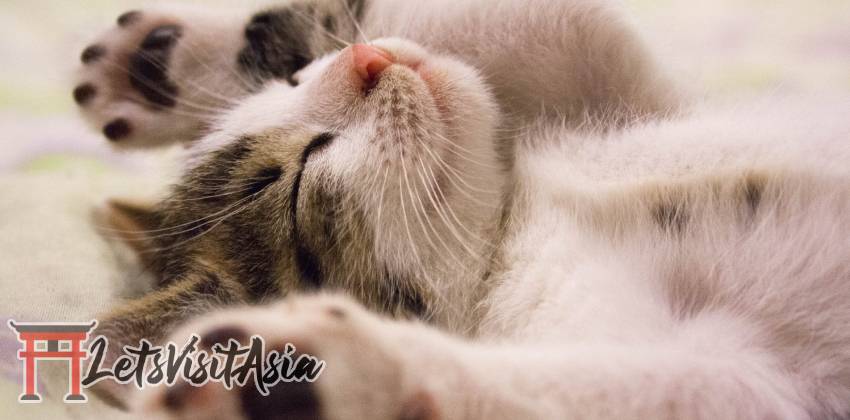 While medical grade sleeping pills are only available with a prescription, you can still find sleep supplements available on-the-shelf at pharmacies; you'll want to look for the ones that are marketed as helping you recover from jet lag.
That means, most sleep supplements that aren't sold as "medication" will be available to purchase from most pharmacies. And if you're wanting a quick solution after landing in Singapore, then one of our readers told us that you can purchase low-dosage melatonin supplements from GNC in Changi Airport (Terminal 1).
We also have a great option for those wanting to take a natural sleep aid in their luggage, to save from frantically searching for something to help them sleep – to enjoy more time visiting Singapore without any worries.
Anyway, here are my top recommended option on where to get sleeping pills in Singapore:
Online Before Traveling to Singapore at PerformanceLab.com
Ever since I was introduced to Performance Lab Sleep (our favorite natural sleep aid) by a backpacker, it's been a staple in my luggage whenever I travel Asia.
Performance Lab Sleep contains a natural source of melatonin, Montmorency Tart Cherry, instead of synthetic melatonin. I'll quickly explain why this is beneficial…
I much prefer Montmorency Tart Cherry as synthetic; while synthetic melatonin might knock me out quickly after taking it, I wake up feeling really drowsy in the morning. Montmorency Tart Cherry still helps me get to sleep quicker without any morning drowsiness or other side effects.
Not only that, Performance Lab Sleep also contains 3 different forms of magnesium, which has also shown to be beneficial in helping you get to sleep.
More good news is that Performance Lab ship anywhere in the world. So, you can choose to receive it before you travel and pack the natural sleep aid in your luggage, or send it to your hotel or hostel.
Performance Lab Sleep Summary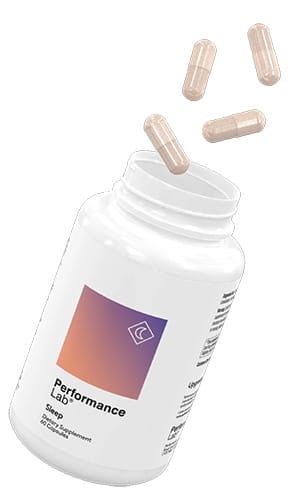 Natural source of melatonin (Montmorency Tart Cherry) helps you sleep better without any morning grogginess, in my honest experience.
It helps you awake revitalized so you make the most of your time in Singapore.
Completely natural sleep aid that is vegan-friendly, non-gmo, free from soy, allergens, gluten, any synthetic additives and is banned substance tested
Great Multi-box discount deals available with free shipping.
Click here to view lowest price for Performance Lab Sleep
or
Read our full:
> Performance Lab Sleep Review <
Conclusion on Where to Get Sleeping Pills in Singapore
There's been a mix of bad and good news in this article. If you've skimmed and want a quick summary, then here it is in 2 quick bullet points:
Medical grade sleeping pills are only available with a valid prescription in Singapore.
However, you can take natural sleeping supplements with you to Singapore or find them on-the-shelf at many pharmacies there.
As mentioned above, we always take Performance Lab Sleep (read our Performance Lab Sleep Review for more info) with us on all of our adventures around Asia.
I've never had any issues with having it in our luggage before (and trust me, I've visited almost everywhere in Asia now, including Singapore). So you don't have to worry about having it taken away from you at the airport.
I hope that I've been able to help you find what you were looking for when asking yourself "where to get sleeping pills in Singapore". Thanks for reading!
---
Related Posts: