There is a Cup Noodle Museum in Osaka and Yokohama. As you can see by the title of this article, we'll be giving you instructions on how to get to the museum in Ikeda, Osaka.
It is often surprising for tourists to find that the Cup Noodle Museum in Osaka is located in the small sleepy area of Ikeda. It's not easy for everyone to find, leading many people to ask for directions on how to get there on forums such as Reddit and TripAdvisor.
However, this location was a very meaningful choice; Ikeda was the area where Momofuku Ando, the originator of Cup Noodles, began his journey.
As the Cup Noodle Museum commemorates this journey and how far he came, it is the perfectly placed place.
To save you time and effort checking forum posts to find great directions on how to travel to the Cup Noodle Museum in Ikeda, Osaka, we've put together this quick guide for you.
In this short article, you'll learn how to find your way by train and car.
Travel to the Cup Noodle Museum in Osaka by Train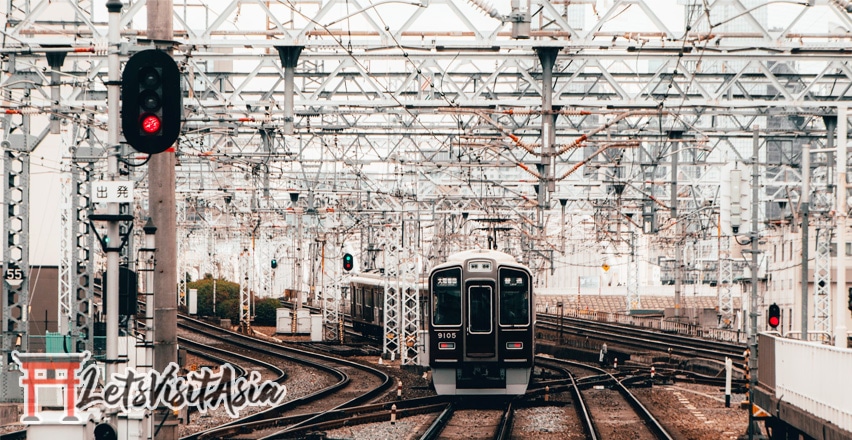 The train is most popular mode of transport to the Cup Noodle Museum Osaka. As such, we'll provide directions from Osaka Station (since this is usually where people visiting this museum travel from).
From Osaka Station
Osaka Station is actually home to a number of different train companies and while it is the same train station, there is no crossover between the areas they use. Therefore, it is important to check which company you need and get the right tickets whenever using Osaka-Umeda Station.
For this journey you will need a Hankyu train. The train line will be the Hankyu Takarazaka Main Line. This train is available as both an Express and a Local train and both stop at the Ikeda station. However, there is not much travel time difference so it doesn't make a large difference in which train you choose.
Both trains will take between 20 – 25 minutes.
To Ikeda Station
So, 25 minutes after leaving Osaka-Umeda station, you are now in Ikeda Station. You need to exit East. Make sure to follow the signs to the East exit as it will make the walk to the museum much easier. When you are close to leaving the station, "Cup Noodle Museum" signs starting popping up, making it nice and easy to just follow it.
There is about a 5 minute walk from the station to the museum.
Directions to the Cup Noodle Museum Osaka by Car
Driving to the Cup Noodle Museum will take around the same amount of time from the Osaka station area. It is 25 minutes, with some variation depending on traffic. It is possible to use either the Route 11 or the Shin-Midosuji Route 423. However, Route 11 does have tolls along the way.
The museum does have very limited parking. There are 23 parking spots at ¥300 each. They advise that you be prepared to stay in a paid parking lot nearby.
The Cup Noodle Museum Osaka is a fun way to spend an afternoon, a great family activity or just something a little quirky for your Japan trip. There are many things to do near the cup noodle museum in Osaka too, if you want to have a full day planned around it.
However, it is located in Ikeda, which is a bit further away from central Osaka than a lot of other attractions. Because it is mostly just a residential suburb, clear information on the transport can be more difficult to find.
So, here we have summarized all the necessary information to make your trip nice and easy. To save you from having to spend hours searching on forums trying to dig up answers from a few years ago (we should know, we've been there many times!)
Would you like directions via any other method of transport? That's no problem – let us know in the comments section and we'll be sure to update this article to help you out or answer your questions.