We take you through the best vegetarian shabu shabu Tokyo restaurants here at Let's Visit Asia…
Vegetarian and vegan culture is far less mainstream in Japan than it is in the West.
That's not to say, however, that traditional vegetarian meals don't exist. Or that modern vegetarian takes on Japanese dishes aren't popular…or that vegetarian restaurants can't be found.
They can, you just sometimes have to dig around a little.
Every year, the number of vegetarian restaurants and meal options in Tokyo grows a little more, and that shift is a very pleasant one.
Many traditional Japanese foods have a vegetarian equivalent; like vegetable sushi and katsu curry made with pumpkin instead of chicken.
But how about shabu shabu – a meal that is famously meat-orientated?
Yes, there is a way to do shabu shabu as a vegetarian meal. And, yes, you can find vegetarian shabu shabu restaurants in Tokyo!
But first: what is shabu shabu?
---
What is Shabu Shabu?
While it is a famous Japanese dish, well known around the world, shabu shabu is actually a fairly recent invention, having come into popularity in Osaka in the 20th century.
In a nutshell, shabu shabu is a style of hotpot cooking.
Hotpots are popular in Japan, Korea, and especially in China, and they typically consist of a variety of meats and vegetables all being cooked together fresh by a party of diners who all sit around a table fire and prepare the food themselves. You then take your cuts and add various sauces to them before chowing down, then repeat the process.
It's a fun and engaging way to eat as a family or group of friends.
Shabu shabu, specifically, is a hotpot whose name derives from the sound of the food being cooked. Closely inspired by Chinese hotpots, the traditional main ingredient of shabu shabu is beef, cut into strips and then eaten with tofu, nori, cabbage, and shiitake mushrooms. Preparation involves dipping the beef strips into a pot of boiling dashi (broth) and then serving up with rice and the other ingredients.
Vegetarian Shabu Shabu
Making and enjoying vegetarian or vegan shabu shabu is simple on paper, given that the meal has a huge range of vegetable options and tofu, so you simply omit the beef.
However, the dashi broth is traditionally made with bonito flakes (made from fish). Fortunately, dashi broth's main ingredient is kombu (dried kelp), so making kombu dashi with the bonito flakes omitted is a perfectly reasonable thing to do.
With kombu dashi and a full range of tofu and vegetable options, you have yourself a vegetarian/vegan shabu shabu.
---
Related Post:
---
Top 5 Vegetarian Shabu Shabu Tokyo Restaurants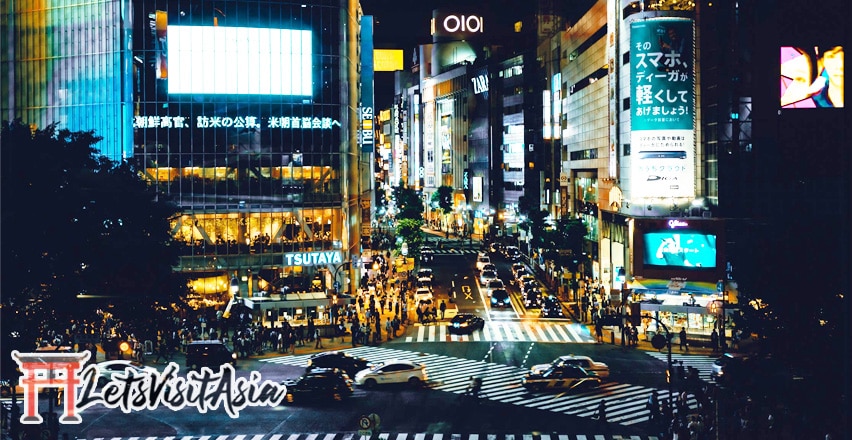 In this section, we show you five vegetarian shabu shabu Tokyo restaurants. They all offer a vegetarian or vegan shabu shabu option.
Some are specifically meat-free restaurants, while others simply offer a choice of meat-free shabu shabu for vegetarian diners.
Yasaiya Mei
With one in Roppongi and one in Ueno, you'll never be too far from a Ysaiya Mei. Yasaiya translates to "vegetable house" and that's exactly what it is!
This is a fully vegetarian shabu shabu restaurant which not only serves a fantastic shabu shabu hotpot without any of the meat options in the ingredients or the dashi, but also locally sources all of its vegetables fresh from farmers in the Tokyo area.
If you're going for vegetarian shabu shabu, you'll want it to be of the highest possible quality; having it be local and fresh means that you're going to have one of the best vegetarian and vegan shabu shabu experiences that Tokyo has to offer.
Yasai Mei is a rather beloved restaurant in Tokyo, with the Roppongi branch located along the famous Azabu Shopping Street. The restaurant is proud of its fresh produce options and, so, you'll find them on display inside when you first enter.
Enormous, freshly-picked pumpkins and other vegetables will be sitting out, giving the restaurant a colourful tone as well as a rural atmosphere which adds a lot to the charm of the dining experience of Yasaiya Mei.
Aen
This Shinjuku restaurant is not specifically vegetarian, but it does offer a vegetarian shabu shabu option. This is a great option if you happen to be part of a big group and not everyone wants the vegetarian option. You can visit for lunch or dinner and enjoy the vegetarian shabu shabu option while your fellow diners can enjoy theirs with meat if they so choose.
Aen is also perfectly located, less than five minutes' walk northeast from Shinjuku Station and directly opposite Shinjuku Golden Gai – an infamous yokocho area made up of several narrow alleys lined with intimate bars and restaurants. This Kabukicho area of Shinjuku is one of the most iconic parts of Tokyo, making Aen a perfectly located restaurant to enjoy vegetarian shabu shabu for lunch or dinner.
Shabu Shabu Tajimaya
Shibuya is Tokyo's busiest and hippest area, offering the biggest and best range of bar and restaurant options in the city. Pretty much everything can be found here. And that, of course, includes vegetarian and vegan shabu shabu. You'll find that at Shabu Shabu Tajimaya.
Shabu Shabu Tajimaya is your typical shabu shabu restaurant, offering all diners 100 minutes in which to sit, prepare, and eat their fill. For vegetarian diners, you can fill up on the extensive range of vegetables available, as well as tofu, rice, udon noodles, and all the best vegetarian dipping sauces. These include the traditional shabu shabu options: ponzu (made from citrus and soy sauce) and goma (made from sesame).
The all-you-can-eat-in-100-minutes setup of Shabu Shabu Tajimaya even includes in its incredibly reasonable price (of under ¥1000) ice cream and coffee for dessert, ideal for vegetarians but unfortunately not foer vegan diners.
MK Restaurant Shinjuku
This Shinjuku restaurant offers your typical shabu shabu dining experience at a reasonable price of approximately ¥2000. And you're also able to choose between lunch and dinner options, with dinner being slightly more expensive but the experience is the same.
While this is a typical shabu shabu restaurant, meaning that beef is the main ingredient, you're able to tailor your own dining experience to your dietary needs. Therefore, choosing a vegetarian or vegan-exclusive dining experience is simple enough, by choosing to omit the beef from the ingredients list and making sure that the dashi provided has no bonito flakes. Making these simple changes means you get a completely authentic shabu shabu dining experience, sans the meat.
The central Shinjuku location of MK Restaurant Shinjuku also makes it a great choice for a group: it's an easy place to find and meet up at with friends, or to take family. Everyone enjoys hotpot; everyone wants to visit Shinjuku, and, with a vegetarian option, this restaurant is an all-round great option.
Onyasai
Onyasai is a chain of shabu shabu restaurants around Tokyo. They're popular and beloved by locals and tourists alike.
These chains also provide you with the option to have a completely vegetarian or vegan dining experience. The vegetarian option can be found on the menu as you order, filed under "locally-sourced vegetarian all-you-can-eat".
Just like with Yasaiya, this is not only a vegetarian and vegan shabu shabu option. But also one that is composed entirely of fresh, locally-farmed produce.
As with all shabu shabu restaurants, no matter how vegetarian-friendly they claim to be, you must check that the broth has been made with only the kombu and not the added bonito flakes.
It's easy to avoid meat when eating shabu shabu, but not so much when it comes to the broth. So just double-check before you eat.
Too often in Japan, the meaning of vegetarian gets a little blurry. Japan is one of many nations in which many people don't consider fish to be meat, and so a vegetarian meal may still contain fish, or even chicken.
This is something to keep in mind wherever you eat.
---
Other Vegetarian Restaurants in Tokyo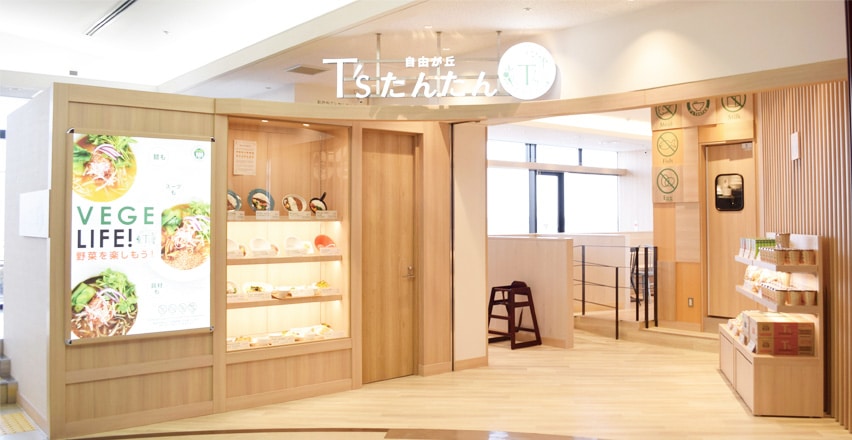 Tokyo is constantly expanding its range of dietary choices when it comes to all manner of meal types. Here are a few other Tokyo restaurants which offer vegetarian options for diners with dietary restrictions.
T's Tantan
This is perhaps one of Tokyo's most famous vegetarian restaurants. It can be found inside Tokyo Station (as can many other restaurants), and it offers a completely vegan ramen experience.
Given that ramen is one of the best and most cherished meal options in Tokyo, it's great to see a vegan-exclusive ramen choice in the city.
Bon
This is a very unique and exciting dining experience. Bon offers diners the opportunity to enjoy an authentic Zen Buddhist diet. Zen Buddhist traditionally enjoy a completely vegetarian diet and so, at this restaurant, you eat as Zen Buddhist monks do.
The meals consist of a large number of course, each one providing a small vegetarian dish. This means that the dining experience is long and consistently exciting.
The restaurant itself has a very zen atmosphere, with gardens and fountains outside. Dining is done in a traditional tatami room.
Milk Land
Located close to Shinjuku Station and Jr Kyushu Hotel Blossom, Milk Land is a stripped-down and minimalist affair.
There's no menu at Milk Land; instead, you dine on a set menu of tofu and vegetable-based dishes, with a side of miso soup and rice.
It's a cosy, comfortable affair and every bite is satisfying. The name is also adorable.